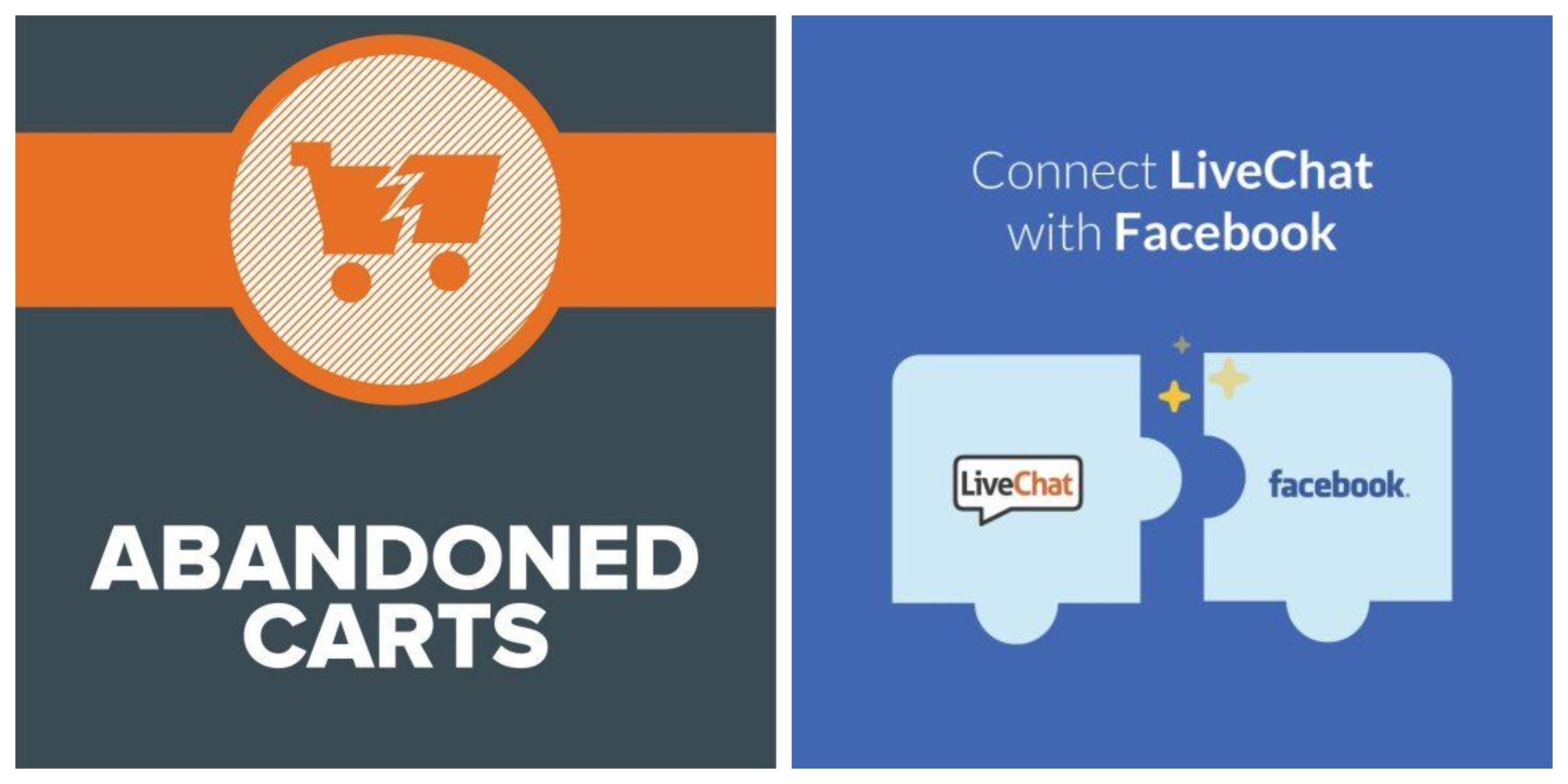 Before we jump into affiliate marketing let me back up. You may be wondering what an add-on is.
An add-on is an additional feature that the developers here at Dropship Bundles can include on your website for an additional fee. These add-ons help to optimize your site and increase sales via bettering your customer communication by enabling a Facebook Live Chat option, an abandoned cart system, and affording you the opportunity to make money while you sleep via an affiliate marketing add-on.
Keep reading for more information on affiliate marketing and why you should use it to diversify your marketing plan.
Multiple Streams of Income
Every successful entrepreneur has let it be known that to hit that seven-figure mark; multiple hustles are a requirement, not an option. You should keep that same mindset when it comes to making money via your business.
Affiliate marketing offers another stream of marketing that can generate sales for your business. It allows you to build a network of affiliates to help you market your hair extension business! There is no faster way to get your website exposure.
This is also the perfect solution for hair business owners who are also salon owners to incentivize their stylists to promote their brand. And the plus side, it does so without you having to set up a pixel, generate an A/B Test, take time graphic designing, or any significant amount of footwork before executing it.
What is Affiliate Marketing?
Affiliate marketing is about revenue sharing. The premise behind affiliate marketing is that you enable influencers that fit your brand to promote your products and sell for you. Then you allow them to make a commission or percentage from the sales that they secure.
There are technically four different parties involved in affiliate marketing.
1. The Merchant
2. The Publisher
3. The Customer
4. The Network
However, the only two parts of the affiliate marketing equation that really matters are the merchants and the marketers.
When you look at it like this, you can say that once the product is created each person be it, an influencer or marketer, will receive their share of profit based on the work they do to sell your product to their personal network.
The Merchant
The merchant can be anyone with a product to sell. It can be the creator, the seller, or a brand of any size. Yes, the merchant can range from a Fortune 500 company to an individual artist on Etsy. This means that you, as an owner of a hair business, qualifies as a merchant. Even if the merchant has little to do with their product, as long as they have a product to sell, they are considered a merchant.
The Affiliate
The affiliate is also known as the publisher. The publisher can also be a large company, small firm, or single individuals like an Instagram personality or Youtube star. The only requirement for being an affiliate is to market product.
This means that a publisher can rake in anywhere from a couple of hundred dollars to a few thousand in sales. If they can show customers the value in your hair quality and convince them to buy from you, they will make money.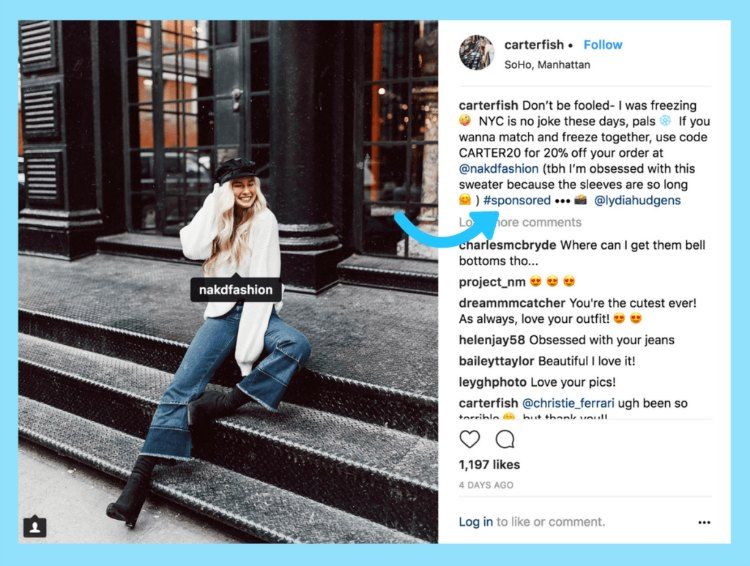 The affiliate will work to market to the customer wherever they can. For example, depending on your affiliate your hair can be sold via blog post if your affiliate is a blogger they can generate buzz for your product by running a review site that features your hair business products. Instagram personalities are known to share a promo code with their follower base to give their followers a discount and let their merchant know the sales they are securing.
The other two parts of the affiliate equation include the customer and the network.
The Customer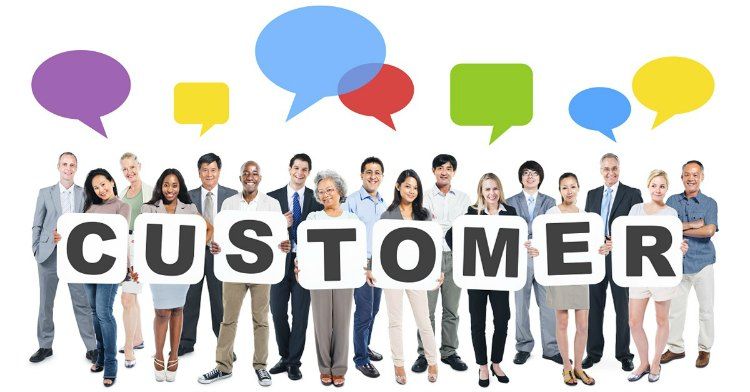 The customer is what makes the affiliate system work! Remember if there are no sales, there are no commissions for the affiliates and no profit for you the merchant. And the customer does not have to know that they are purchasing via an affiliate program it is really up to the affiliate how they communicate their sales. A lot of affiliates are transparent and open with their audience about the monetization of their content and how their marketing leads to revenue sharing.
However, as long as the affiliate's platform is set up to communicate with the customer as a standard e-commerce platform, it really doesn't matter whether or not the affiliate decides to disclose that information.
Instead, they have their tracking system to work everything like usual, allow their consumer to follow along with their purchase, and get their commission while the consumer is none the wiser. And because the consumer does not have to pay more money for the product, there is no real difference between the customer purchasing via your hair website which they may not know about or frequent or your affiliate's website.
The Network
The network is an optional part of affiliate marketing. However, at times it seems necessary because the network acts as a go-between or liaison between the affiliate and the merchant and they can keep the transaction honest in case one party or the other fails to keep up their end of the bargain.
Of course, you could always have someone promote your hair business on their platform to see your products, but if you allow a network to handle the payments you are showing a level of seriousness on using affiliate networking as a marketing channel.
If you are starting as a hair business, it may be beneficial to look into a network that can manage your product assortment for you that way affiliates will have to go through that network to even work with your business. This type of network is almost like a database of different products for different, and affiliate marketers can choose from that assortment.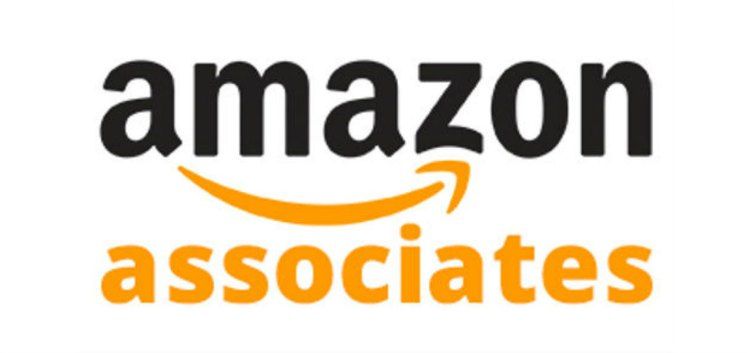 The perfect example of a network database like this is Amazon. Amazon does a fantastic job of promoting consumer products and allowing affiliates to promote products sold on their platform.
How to Become an Affiliate Merchant
With Dropship Bundles, we set up everything for you. We will integrate and setup your entire affiliate system. You can customize the affiliate link structure (www.YourName.com/XX/AffiliateName), Payout Percentage and offer affiliates a back office to track sales and commissions. Easily payout your affiliates with PayPal.
If you want affiliates to sell your product, follow these steps below: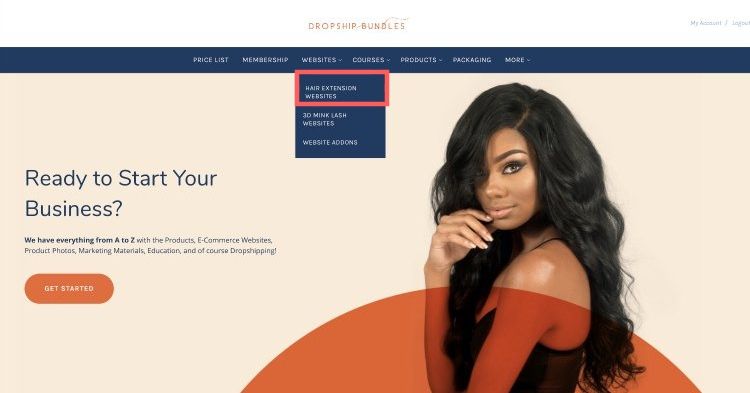 Have your hair business in order and get a Dropship Bundles Website. All of our websites are listed under Websites on our menu bar -> choose Hair Extensions Websites.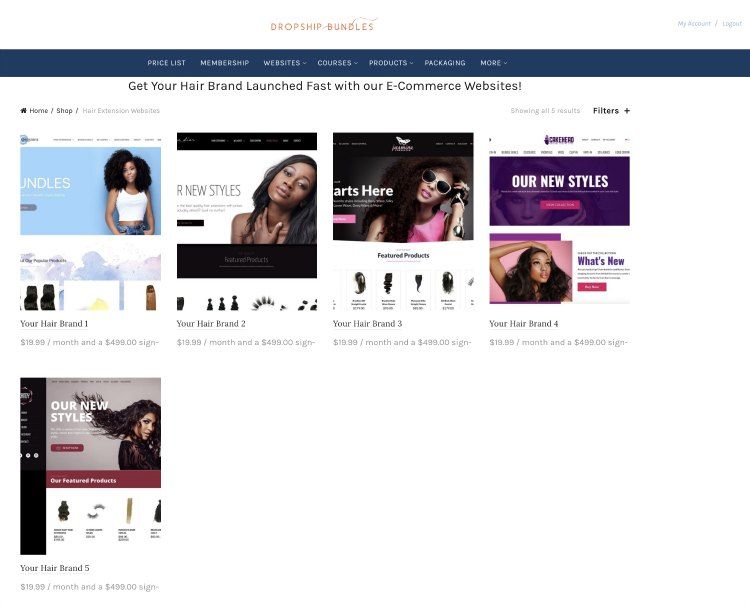 2. Next, choose 1 out of the 5 websites themes that you like the best.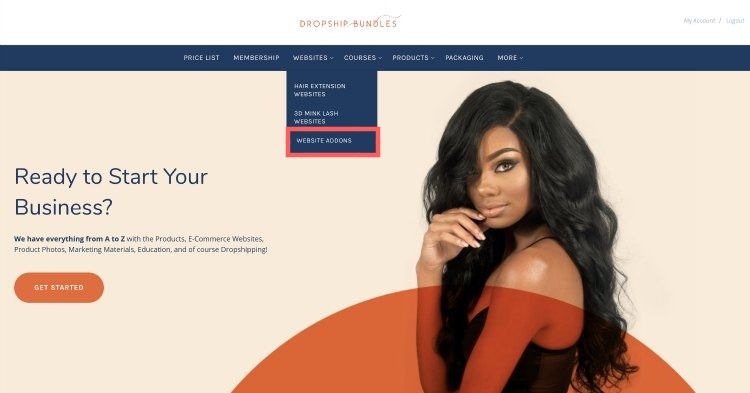 3. Once you have added which website you want to your cart, go ahead and go back to Websites on our menu bar -> Choose Website Add-ons.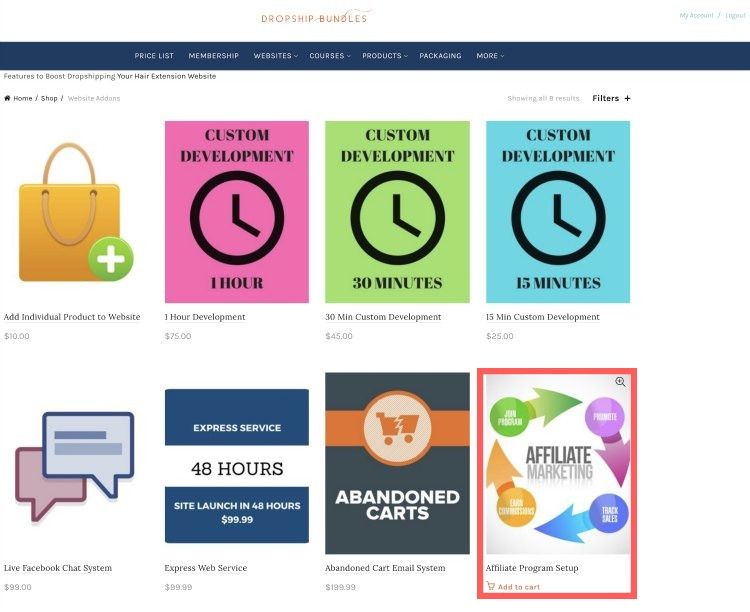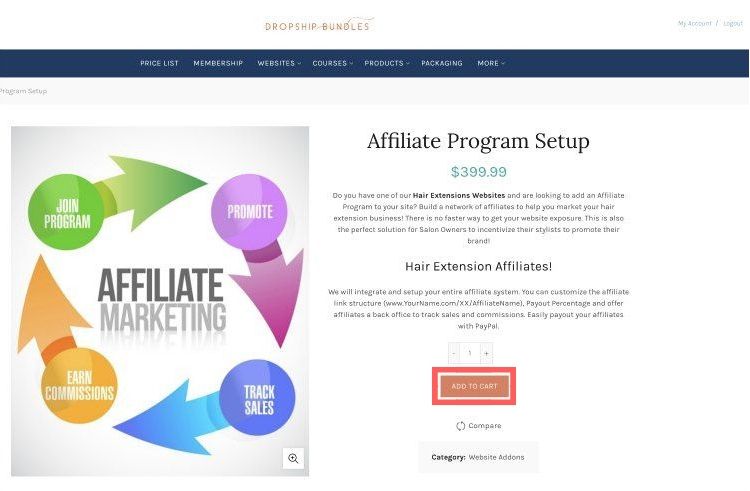 4. Choose the Affiliate Marketing Program option, and add it to your cart.
And just like that, you're finished!
Once you have made your website purchase, you will then need to submit in your website form that will be attached to your email receipt. After you have submitted in your form, website development will take around 7-10 business days. Our tech department will notify you via email once your site has been completed with your affiliate marketing program set up as well!