The Cost of Doing Business.
For every successful day of sales, there is a slew of refunds, returns, and exchanges that come into play.
Unfortunately, there are quite a few reasons why your customers may be disappointed with an order from your online hair extension business. Some of these things you can control and minimize, while others are things that you can fix.
Regardless, the customer is always right. Whether the package comes in damaged, the hair length is different from what the customer ordered, or the texture of the hair is incorrect there will always be a few customers who will ask for a replacement or want their money back altogether.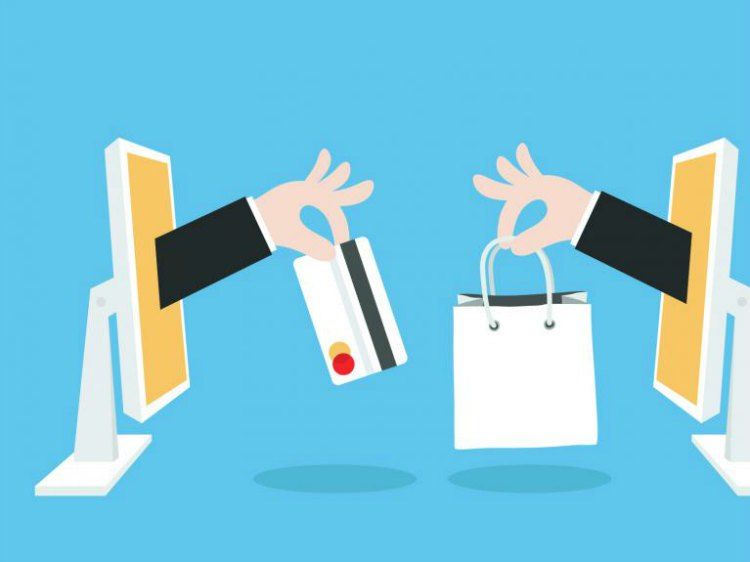 It is essential that you have a procedure in place to handle these types of situations. Without one, you will be spending, time, money, and human resources to process individual orders on the case by case basis, when in reality you could just lay out a general set of rules that would cut down on the hours you need to answer those return emails, shipping expenses, and replacement products.
This can be tedious and detrimental to your business when you have a massive spike in sales, especially around the holiday season. So, you should use this time at the beginning of the year to address your return policy.
With a clear return policy communicated in writing on your hair extension website, you can take the process of returns and exchanges and instead create an opportunity to boost your profits! Not to mention, you can increase customer loyalty by creating an easy return process.
If a customer knows that you have a clear cut return policy that was able to accommodate their needs they will have no problem coming back to you because you operate in a fair manner!
Keep reading for more information on why it's so important to handle returns and exchanges the right way, how to write the perfect return policy for your dropship hair extensions website, and how to implement a system that will handle these return requests.
How Returns Can Impact Your Business
When you get your first returned request, you can feel the effects financially and emotionally.
Having to refund someone's order could mean a loss in profit, which could impact your overall return on investment and the ability to invest in more products for your store. But, it could also mean something more significant. A lot of people put their blood, sweat, and tears into building their business; so, when someone returns your products it could be a blow to your self-esteem. Especially when your business is something that you worked hard to promote and put out into the marketplace, and a potential customer is rejecting it for whatever reason.
Both of these facts could make it very hard to face the reality of returns, exchanges, and your need for a return policy.
The Downside of a Lax Return Policy
If you ignore your need for a return policy, and your business continues to grow customer complaints about your lack of communication or motivation to fix their issues will become apparent.
Some may pop up on social media in the form of comments under your ads in Google searches about your business or Yelp reviews. This is the downside of having a lax or poorly implemented return policy because your overall reputation as a business starts to reflect poorly online. And when bad feelings in regards to your hair extension business spread, you will see a lack of conversion from website clicks to sales.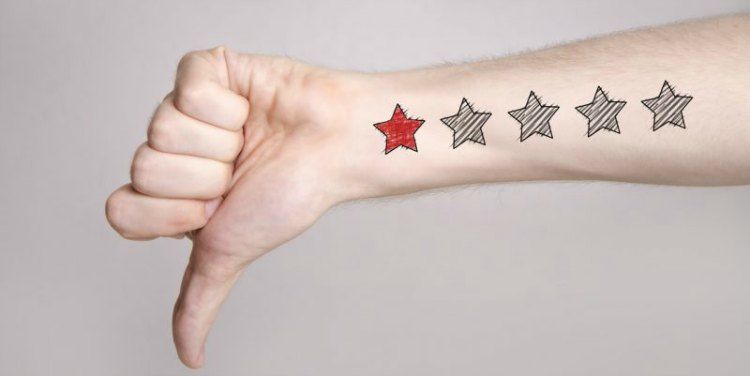 On the other hand, attempting to process every return yourself and dealing with customers on a case-by-case basis can also be detrimental to your business and profitability as a whole. Dealing with returns can get extremely expensive, and it can tire and confuse any staff you have. Unfortunately, if you don't optimize the time and the money that it takes to process a return and monitor that process as you build it, it can prevent you from scaling your hair extension business.
For your hair extension business to create a triumphant return and exchange policy, you will have to figure out something that works for both you and your customers.
The Advantage of a Customer Friendly Return Policy
Did you know that about 68% of shoppers check a website's return policy before they make a purchase? This is why words like "free," "easy," or "no hassle" can be very beneficial when it comes to increasing the conversion rate for purchases.
Why? Well, if a customer knows that they can return a product and get their money back with no problem they are more inclined to trust your product in the first place.
This is a considerable way to convert people who are less inclined to shop online. Regardless of the perception that online shopping is taking over, there are still a lot of people who prefer buying in a brick-and-mortar store. Customers with this mindset can see and touch the product with no problem using a return policy. That gives the customer access to the product and allows them to get their money back within reason which is a way to convert that customer base.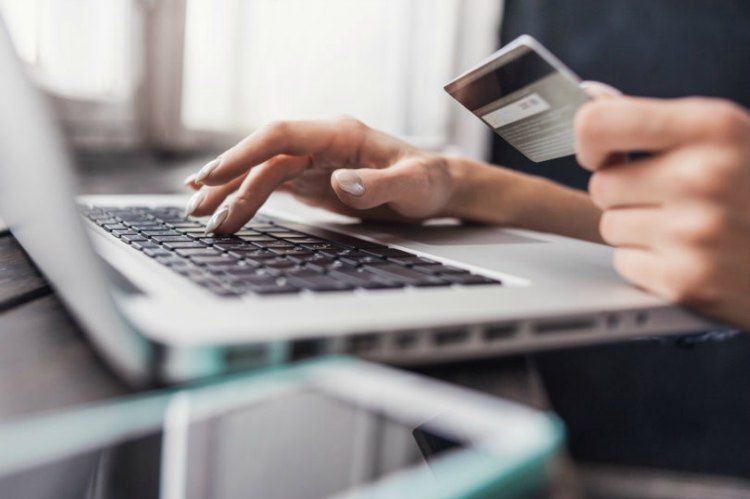 When you have a strong return policy that is also customer-friendly, you will start to see a difference in repeat purchases. A return policy that caters to your customer is going to be the differentiating factor between your strong repeat purchase rate and one-time purchases only.
Think of your return policy as the cost that you're paying to acquire new customers, retain them, and increase their value over the lifetime of your business.
Remember it's all about making your customers shopping experience pleasant so that they come back. Even though your return or exchange policy could be costing you a little bit of money when you first implement it, as your customers go through a pleasant experience, they'll be more likely to come back, and that'll increase your retention rate and long-term revenue increase.
The reputation of your hair extension business will also benefit from an easy return policy. Your customers who are directly impacted by the return policy will provide word of mouth feedback and recommendations about their comfortable shopping experience that will turn into free marketing for your business.
Setting Up A System for Returns and Exchanges
Having a system that helps to navigate the waters between returns and exchanges can immediately help you to cut down on the customer service hours spent on returns and exchanges.
Returns vs. Exchanges
Operating in a traditional brick-and-mortar store returns and exchanges don't have a clear-cut line because the customer doesn't need to decide if they're going to return or exchange something until they get into the store and talk to the sales rep.
However, with e-commerce, the customer decides typically as soon as they get their order whether or not they're going to proceed with a return to get their money back and move forward without a product or exchange, which could mean getting a gift card or replacement product for the same amount of money that they paid initially.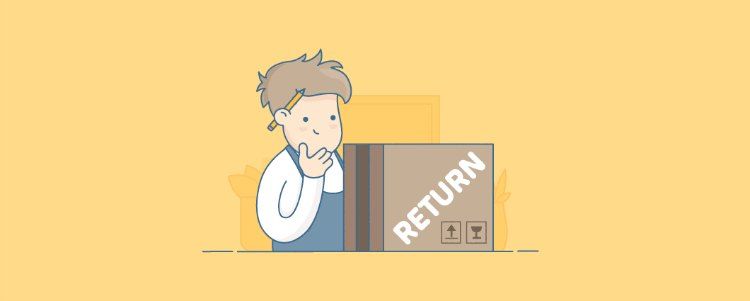 It's important that's you can differentiate which option of the return category your customer bought into so that you know how to proceed with processing their request.
If they're making it known that the product did not meet their expectations and wanted their money back, your customer service team needs to know how to do that. If they see that they like the quality of the product and want to be a patron of your business but what they chose is not necessarily for them, your customer service team needs to know how to complete an exchange.
It's also essential that you communicate what can be returned or exchanged and what cannot be in that has to be clearly stated in your website or on your return policy page may be in a package insert very early on in the buying process.
How to Write a Return Policy
If you are operating your business with Dropship Bundles, you should create a return policy that revolves around our return policy to ensure that your customer will be able to receive a full refund or desired product.
Make sure that this return policy is communicated clearly to your customers in a written format. When the return policy is written down, it enables you the freedom to treat all request the same across the board and avoid any confusion that may come with tweaking your system on the case by case basis.
Some of your return policy could vary based on the products that you sell, but it will have these essential elements:
The items that you can return vs. the things that you cannot return.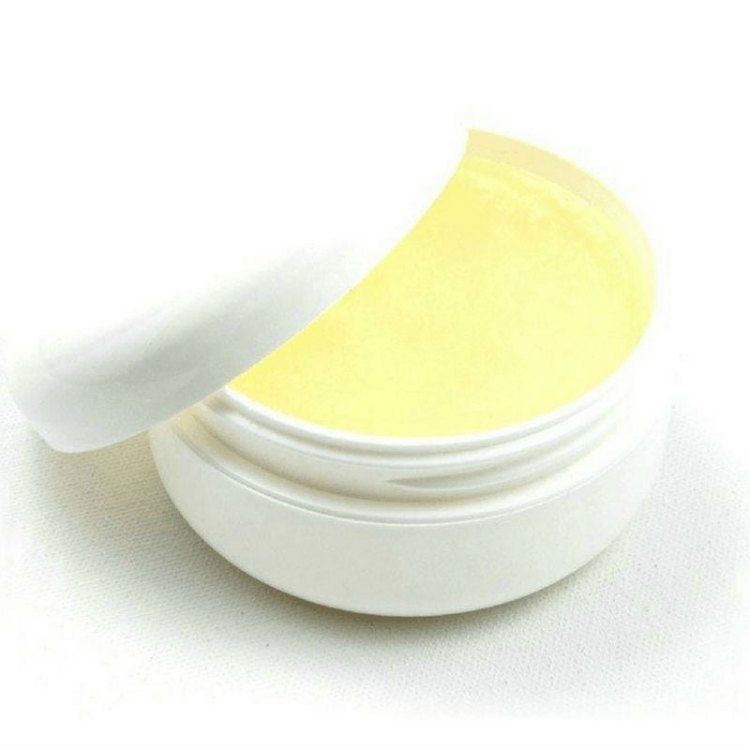 Dropship Bundles has a policy that excludes the return of edge control. Because these products can be opened, altered, and applied to skin if edge control is sent out to you we will not accept it back.
The items you can exchange. Typically all hair can be exchanged for equal or lesser value as long as you return it within 30 days of the purchase unopened, unaltered, and in its original packaging.
FINAL SALE products
The condition that the items can return in.
What products can be returned for, be it a store credit, refunds, or a product for the lesser value.
How to contact you to begin the return process. Communicate your email address or phone number so that the customer can reach you within a specific timeframe.
The Dropship Bundles Return Policy
Return Policy

We offer a 100% Satisfaction Guarantee on our products. If you receive your hair extensions and are not happy how they look or feel you may return them to us for your money back minus shipping if applicable. Any hair extensions that have been altered, washed or worn in any way will not qualify to be returned. We honor this for up to 30 days after purchase (30 days = date package left our facility to date return is received). Orders returned after 30 days will be sent back to the customer.
Hair must be in the original state the same as it was sent to you.
Not the style you were looking for and wanted to exchange to something else? No problem! Just send it back to us, and we will send out your requested style.
We do not refund shipping charges.
For altered products (bundles are unwrapped / extensions have been worn) all sales are final.
It is important to note the parameters of this return policy so that you can get the hair back to the wholesale in time to avoid all penalties for your customer. Remember, we do not have any contact with your customer so you are servicing as the point of contact and their source for their product.
Where to Communicate Your Return Policy
It may seem like enough to have a clear and concise return and exchange policy, but in reality, it's not. You have to make sure that your potential customers see the return policy before they purchased from you to communicate the system effectively. Telling the customer that it's their fault for not reading the return policy will not solve the return or exchange issue.
To combat this and make it so that your customer knows the return policy before they even call, you should include links to your return policy in several different places on your website so that the customer has no basis to go back and forth with you.
A few places to include the link to your return policy include:
The Footer of Your Website
A Shipping Details of Each Product
Your Product Page As A Whole
Your Cart
Checkout
Remember, it's essential that the exchange policy is clear on your website. You want to ensure that your potential customers won't miss it, and they have the right idea about your hair extension company before they even purchase from you.
Of course, there will always be a few customers who miss the return policy. But if you have it in plain sight and you don't hide it in the fine print, you can cut down on a lot of frustration and disgruntled customer service calls.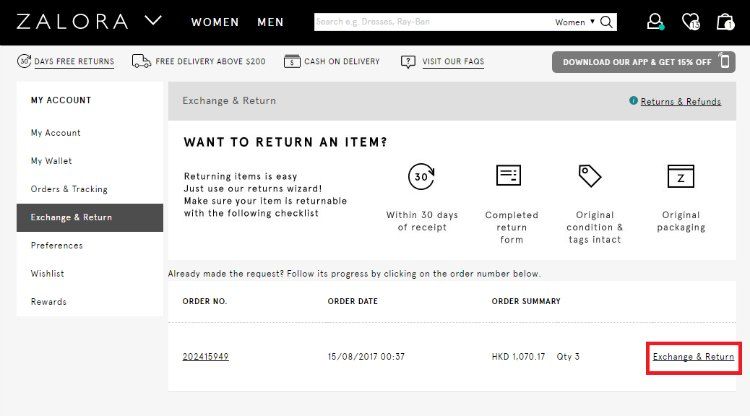 Strategies for a Profitable Return
The downside to return and exchange policy, in general, is the cost. It doesn't matter if your customer is returning to get their money back or if they're exchanging the product for an equal value you're still that I have to do either pay for shipping or impose a shipping cost on your customer depending on where the fault lies in the return process.
Too many returns coupled with restocking fees can pose a threat to how much profit you're able to take home. However, there are a couple of ways that you could cut down on the money that you lose when implementing a stable return policy so that you can check your pockets and still cater to your customer.
Turn Returns to Exchanges
The real difference between returns and exchanges is the money involved when looking at the profit. If a customer is going to return a product and ask for a full refund the business is losing the sale and the return shipping cost depending upon their return policy.
However, an exchange is most of the time impactful because the company isn't losing as much money and if you have a substantial product margin when you offer a replacement instead of a full refund you can keep some of that sale and your business cash flow positive.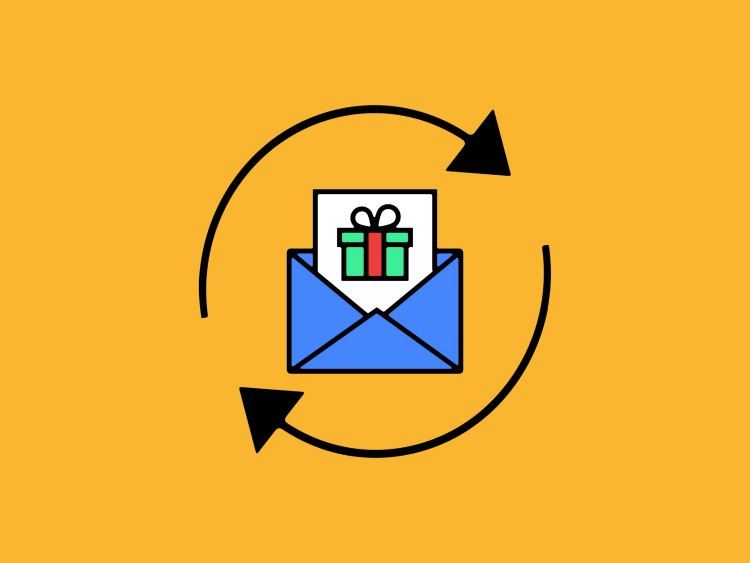 One thing that you can do to encourage your customer to choose an exchange over a return is: offer to cover the cost of return shipping if the customer wants to exchange instead of return.
At the same time let them know that you are not going to include return shipping of the product if they choose to do a full return.
Comparing Return and Exchange Options
Outside of returns and the traditional exchange option, the possibility of a store credit could also be appealing to your customer. Especially, if they still want to purchase within your brand.
Say for instance your customer likes the quality of your products but has decided that instead of the Malaysian straight hair they want the Malaysian body wave hair. However the lengths that they would prefer to purchase are out of stock at this time, and they're waiting for it to come in.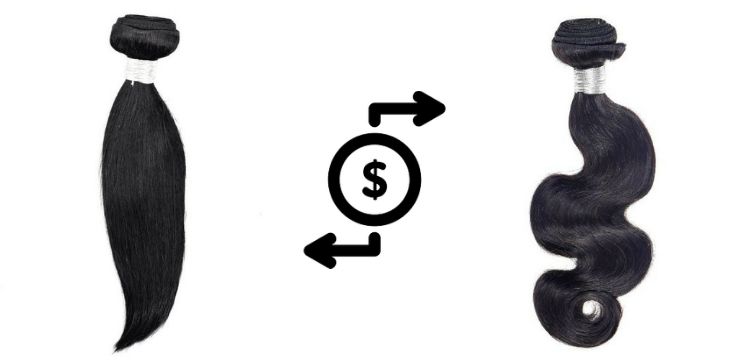 You can minimize the amount of money that you lose by issuing the customer a store credit and allow them to use the store credit to purchase the Malaysian body wave hair when it does come back into stock. This allows the customer to give your brand another chance with a new order and can help improve your customer lifetime value for your business because they're going to come back and purchase again if they're satisfied with the new order that they submit.
You can even take this theory a step further and offer an additional credit for shipping and handling if the customer decides to put that store credit towards a new product that you're bringing in or a product for higher-value.
The goal with exchanges is to make it a more valuable option so that customers choose it instead of wanting to return. Doing this will show the customer that they're not penalized for not wanting or not liking their product, but it will still keep you in the black while providing a positive customer experience.
Upsell Exchanges
We just proved that exchanges are more profitable than returns. However, depending on what your customer exchange is their original product for the prophet can still be extremely narrow depending on the situation. If it's starting to look like a particular exchange is costing you more than it should, it might be a good idea to look at an up-selling process specific to exchanges.
If you've decided to issue a coupon or store credit to a customer so that they can complete an exchange through your e-commerce website you can use this as an opportunity to show them new products that they didn't purchase the first time. Present them in a way that shows these new products complement what they're exchanging their old product for.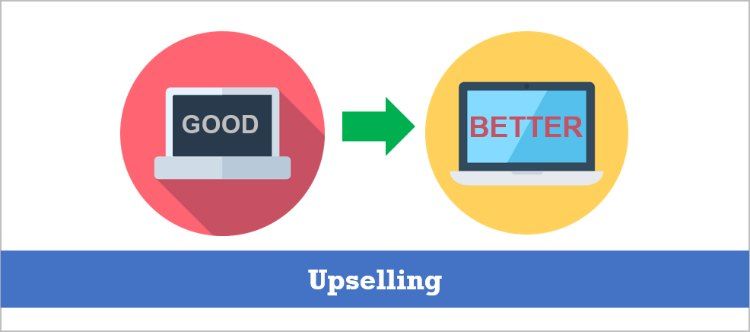 When you know the exact reason for the exchange, you can also try to up sell using a personalized recommendation for an item that may cost a little more than what the customer bought originally. You can justify it by making sure that that product covers the exact needs that the customer is looking for.
For example, if a customer is exchanging the Vietnamese straight hair because they did not like how it curled, you can up sell the Indian wavy hair because that already has a texture to it and it might resolve the issue that they had with their first order.
You should take every exchange and make it an opportunity to increase your average order value by up-selling and offering incentives like free shipping if a certain amount of store credit is used in conjunction with a new purchase.
You always want to make sure that you are doing what you can as a business to eliminate returns and encourage exchanges.
Make The Most of Returns and Exchanges
Unfortunately, it doesn't matter how much effort you put into your product. There will always be someone who makes a mistake with their order or wants something different.
You can't change that. However, you can change how you deal with these customers. Create an efficient process that enables your business to retain customers and encourages them to come back again. Writing a clear return policy that plays into a good exchange system can help you do this while cutting costs and improving customer experiences in the process.