Ready to Increase Your Hair Extension Sales?
There are many aspects to a business which help in marketing and customer services. One of the main reasons why live chat is an untapped potential for any business is because it provides a voice and identity behind a faceless organization or company. While online shopping has made the world a global village and anything can be accessed from anywhere from all over the globe, it has also disconnected customers from the personal touch of a sales person behind the counter who can answer all their queries.
Not everyone finds what they're looking for, and many potential customers move away from the website because they don't have the answers to their question and don't know where to ask them. If you had to email the company and wait for a response, by the time they received a reply, their interest in your product would've been long dead and gone. You, as a business, obviously want to avoid that and want to keep them browsing on your site for as long as they can because the longer they stay, the more products they see and the more tempted they are to make a purchase.
Instead of watching potential customers slowly drift away and seeing the dollars slowly fade away, most e-commerce sites have added the feature of a Live Chat. Live Chat enables the customer's queries to be answered promptly, satisfying the customer, and also adding a few benefits to the staff. Since we handle the dropshipping of your hair extension orders you will have more time to focus on sales and customer service!

How can Live Chat improve your business?
Yes, you've heard that it is a vital feature for any company to grow, but how does this help you? There are many reasons why Live Chat has become an indispensable feature for many e-commerce websites. Here are the following reasons:
It provides customers easy access to help
When customers are at a brick and mortar store, they turn to sales assistants for help. Online, they have no avenue for assistance. In addition to this, many websites have 1-800 numbers that keep you on hold for eternity, as well as subjecting you to a melody that could possibly put you to sleep. Also, these helpline numbers put through a maze of options that could make your head spin. In the end you may just hang up without getting your question answered. An online chat system provides customers an avenue to get prompt assistance and the best thing is the wait times are every short. While you're waiting for a live chat assistant to come online, you have the option to shop around or browse through the internet. Statistics and an emarketer study revealed that customers were 63% more likely to return to a website that offered Live chat as compared to ones that didn't.
It is a huge Cost Saver
Live Chat has proved itself time and again that it saves on expenses that would otherwise be spent on phone bills and employee task time. How does it help reduce expenses?
It reduces call center costs by reducing the average interaction time and costs.
It allows representatives to handle many chats at the same time, which increases work and time efficiency, reducing the need to expand the workforce.
Overall, employees are able to multitask and handle multiple customers' chats at the same time and cuts down on the waiting time to a fraction of the time as compared to a call center. This is improving the entire customer service process and helps in producing more sales. However, when hiring employees, make sure to do fingerprinting via services like Sterling Check to know their background.
It increases Sales
Recent studies have shown that Live Chat increases the chances of sales, and some companies who have introduced this feature have seen a double digit increase in converted shoppers. This shows that shoppers value this new feature and it also provides great customer satisfaction. When customers have someone to help through the checkout process, a definite sale is more or less probable, and this also eliminates the chance of the customer straying to a different site.
It also ensures that the shopping carts are full throughout the process. As many purchases are made through recommendations, the Live Chat employee has the perfect opportunity to suggest other items to add to the shopping cart that would suit the buyer, thus increasing sales for the company.
Live Chat puts you ahead of the Competition
As not every company found online is offering Live Chat, this could be the perfect opportunity to make a move that would put you ahead of your competitors. It provides you a way to connect with your customers.
Addressing a customer's frustrations
While nobody wants to be an agony aunt, Live Chat provides the perfect platform where customers can reveal what they are dissatisfied about the service or about the products. This enables the company to address the problem and take immediate action, either in terms of offering a discount on a promotion, or to simply reassure the customer that the product works as advertised. This is a great way to get to know what customers feel about your website and products, without having to do an extensive personal time intensive survey.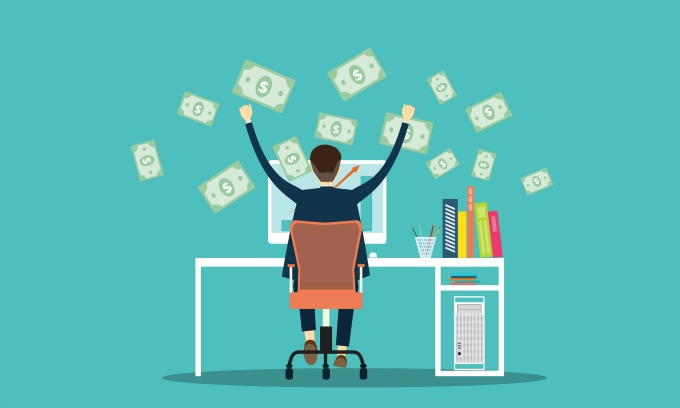 How can you make Live chat increase your Business Potential?
There are a few tips that you can follow to ensure that you get the most out of your live chat system.
Know your customers' shopping hours: You could be halfway across the world from your customers, and you should be able to provide Live Chat at a time that is convenient for them. If you cannot source the help you need for your Live Chat locally for the off hours, you can outsource this by using various online services.
Be friendly: The reason why people prefer Live Chat as opposed to emails and 1-800 help lines is because they receive human help to solve their problems efficiently. So don't shoot off robotic answers, employ a personal touch in your communications with others. Encourage social behavior on social media: When your Live Chat representative receives positive feedback from customers, instruct your staff to encourage the customers to leave their feedback on your Facebook page and to Like or comment on it. This way you get positive publicity for your company.
Use trained staff: It is better is you hire trained sales staff to work on the Live Chat system, only because they will know what advice to give instead of only customer care representatives. Sales people will help direct the customer to further products so that more sales are made and more items are added to their shopping cart.
Make your Live Chat user friendly: There are many people who won't be comfortable with the font size and may want to increase the size for better readability. Offer this option to them and also allow them the option to have the transcripts of the chat for their record purposes should they request for it.
Be prepared for volumes in chat: There are times when things may seem slow and there are hardly any customers online with queries, but you also have to be prepared for that sudden surge of customers who need attention for their issues. Inform the customers with a message that they are in queue due to a heavy traffic for the Live Chat and that your representative will be with them shortly.
Long winded sentences don't work well in Live Chat. This is why staff that will be the Live Chat representatives will require special training. In phone conversations, you can afford to have longer 'conversational' sentences and niceties, but those have no place in a Live Chat conversation. It must be noted that Live Chat is considerably different from a phone conversation as chat sessions are shorter and the replies have to be straight to the point. People get straight to the point, and it is a skill to know when to ask what and also when to offer solutions or additional products.
Advantages/ Disadvantages of Live Chat
Even with all the features, there are a few pros and cons that must be pointed out. There are reasons why Live Chat works so well for everyone.
Advantages
Competent Service: You are able to provide an efficient service as the customer care representatives can ask their colleagues a question if there is a tricky one that's put to them. This won't be possible in a phone conversation and this gives the illusion of having a highly knowledgeable staff.
Immediate Feedback: Chat enables customer feedback to be received immediately, without them having to go through an ordeal of pressing various buttons to navigate through a maze of option on the phone menu. As for sending feedback via email? That's a long gone feature that probably nobody bothers to do.
Clarity in Assistance: You can say goodbye to poor communications due to poor English skills or ill places sentences.
No extra charges for the customer: It doesn't matter if they're from a different country, the Live chat feature will be available to them at no extra charge.
Convenience of information exchange: Now the representative can help the customer by sending useful links via the chat box or even type out complicated names which otherwise would have not been so easy when on a call.
Switch off chat but enable mail: If you are running your own business, and you are the person behind the scenes in your Live Chat service, then you can switch the Live Chat feature off and automatically allow a mail form to take its place.
Get Reviewed: Find out how your quality of your support service is rated by checking log files. This way you can see the performance of the support team and also get an idea on what can be improved upon.
Disadvantages
It's just fair that both sides of the coin are revealed to help you make a better, well informed decision.
You get your share of pranksters: This type of humor will never fade away, regardless if technology is updated in your support services. There will always be that odd person who will waste your time with foolishness. Enable an email mandatory form in your pre-chat form to eliminate non serious customers.
Not everyone will be aware of your Live Chat: There are many people of the older generations who may not feel comfortable in using the Live Chat service, however, the millennial generation is growing at a rapid pace and with everyone being exposed to Facebook and social media, and it is becoming easier for many people to turn to Live Chat.
Unsupported Mobile platforms: Not every mobile device can access the Live chat feature, and if you can't type fast or are typing on your phone, it may be a little cumbersome.
It's not for everyone: There are still people who prefer using the email option or the helpline. You should still offer that option on your service.
Eliminate interruptions: In Live Chat all queries are answered in a timely manner. This eliminates the time lag in replies which many people face with emailing.
How to choose the Best Live Chat Package for your business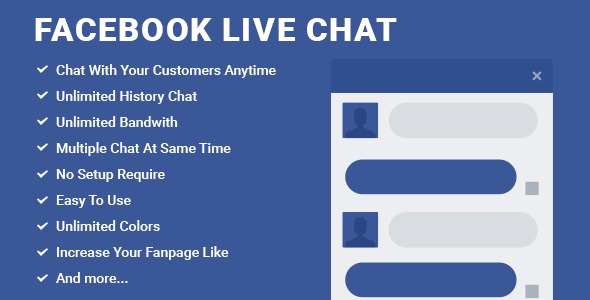 Will Live Chat Help You Sell More Hair Extensions?
ABSOLUTELY! We think it is a great way to answer your customers questions quickly. With our Facebook Live Chat App you are able to communicate with you customers through your Facebook messaging system. This works well for most everyone because we all use Facebook. The advantage is you don't have to install extra live chat apps or anything complicated.