Our Most Innovative System
Private Label Extensions is the ultimate hair and beauty wholesale supplier. With new technology emerging, a continually growing market, and more customer needs, there is still room for other game-changers to make their way to the forefront.
Well, what does this mean?
In case you didn't know, Private Label Extensions doesn't work alone. This central wholesale beauty platform has at least ten other sister sites working side by side to make sure every angle of service is covered so that anyone interested in starting their hair brand has the chance to dominate the industry!
Thanks to our Founder and CEO, Michael "Mikey" Moran, and the fantastic team working behind the scenes, we can provide you with as much information possible, including the basics of what you should know about how to get started on each platform.
Let's begin with what started it all!
Private Label Extensions
Private Label Extensions isn't like other wholesale vendors. We are Atlanta's #1 wholesale hair and beauty supplier, and we were named #278 in the Fastest Growing Companies in America by Inc. Magazine in the 2018 issue. We have two retail store locations for customers to come in and purchase bundles, frontals, wigs, edge control, and our variety of 3D Mink lash styles. Our headquarters is in Atlanta, Georgia, and our second location recently opened in Greenville, SC. Customers can also stop by our showrooms to talk to our educated staff about our hair extension products and how we can help supply your business.
We also wanted a way for our Atlanta locals to get the most out of all of our products and services, including providing more delivery options! So we teamed up with Postmates to offer one to two-hour delivery as long as your location is relatively close to our Atlanta retail location.
That's right, same-day delivery!
Make sure you download the Postmates app, create an account, and follow the steps on our website so that you have everything you need to receive your first local Atlanta delivery!
With drop shipping options, custom branding, website development, influencer branding, and our hair business training platforms from our blogs to our online courses, you can't go wrong with choosing Private Label as your starting source and supplier!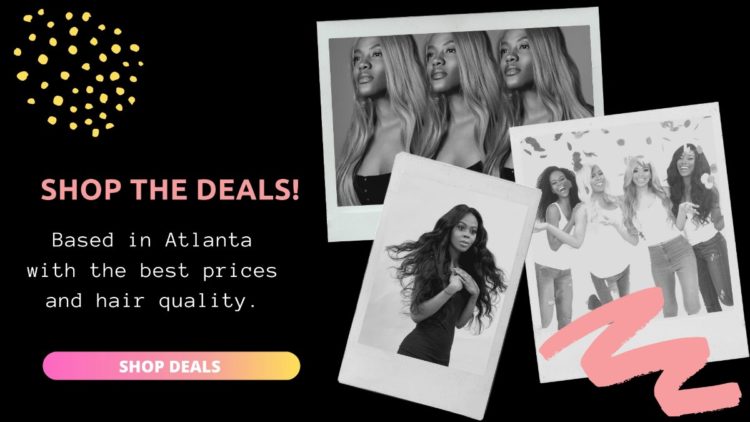 Private Label Wholesale
The hair industry is full of fake vendors looking to scam people out of hundreds and thousands of dollars because they know people are willing to spend this amount on products for their business. If you're familiar with the hair industry, you have possibly encountered some sketchy vendors once or twice and may have even taken a chance on them. Also, dealing with overseas vendors can be tedious and frustrating when the communication, return costs, customer service and even the quality of hair isn't matching up to the standards you have set for your business.
Our team created Private Label Wholesale to be the most efficient and cost-effective system so that customers to access the network can purchase many of Private Label Extensions' bundles, wigs, closures, frontals, 3D mink lashes and more! It's free to access the platform, but you must be an approved business owner for this to happen. We have partnered with suppliers in Asia to offer a direct source for wholesale hair straight from the manufacturer.
We handle the technology, while our international team handles the supplying and shipping. If you're looking for the perfect combination of high-quality products, low prices trusted customer service, and secure payments through PayPal, then you may be interested in using our Private Label Wholesale system.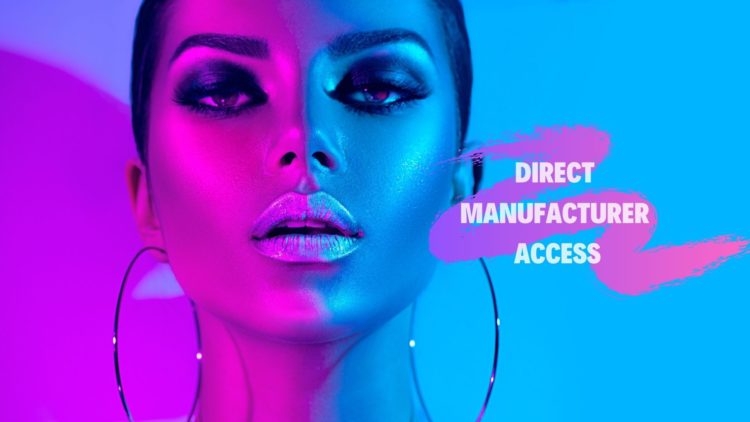 Dropship Bundles
Dropship Bundles give you access to hundreds of hair extension styles, 3D mink lashes, edge control, and more. We offer drop shipping for those that don't want to deal with the hassle and shipping costs of what it would take to hold and ship your inventory. You have other things to worry about when it comes to your business, so let us handle the grunt work!
Dropshipping is when we ship your products to your customers on your behalf. The shipping is always private label, so your customers will know that the products came from your business, especially if you choose to use some of our custom branding options.
We offer memberships that include drop shipping and access to our entire inventory, and if you purchase a Dropship Bundles WordPress website, you get a Dropship Bundles membership for FREE! Don't worry. You will have full control over the website you decide to purchase once we finish creating it for you. It's yours to keep!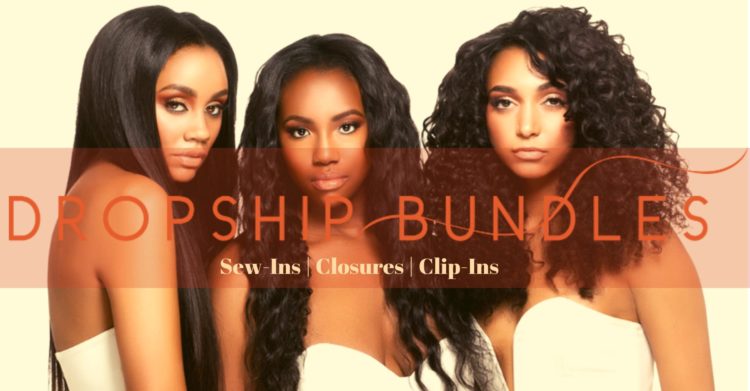 Dropship Beauty App
Although we have Dropship Bundles, we wanted to create something a little more user-friendly. Therefore, we partnered up with Shopify to allow customers to be able to use Shopify to dropship with us. Although it's not as customizable as WordPress with Dropship Bundles, it's way easier for those who aren't as tech-savvy as the rest of us.
The Dropship Beauty App is a platform that we created so that when a customer places an order with you on your Shopify store (basically your website), you will then go into your Dropship Beauty App and recreate your customer's request.
The process is very similar to Dropship Bundles. However, instead of the Shopify store, Dropship Bundles offer you a WordPress website so that customers can place their orders with you from there.
The Dropship Beauty App has different membership plans, but you wouldn't need both the Dropship Beauty app and Dropship Bundles because they work the same way. You also have custom branding options with the Dropship Beauty App as well! If you want to learn more, we have a Dropship Beauty App Knowledge Base/FAQ Page.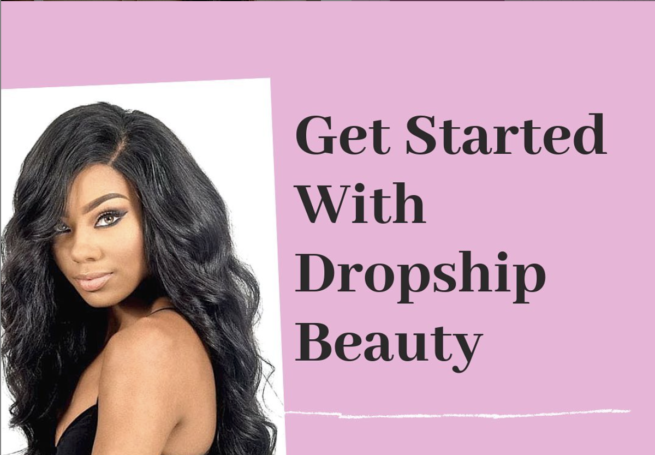 Beauty Clout
Beauty Clout makes it easy find and work with different influencers for various campaigns. The idea behind Beauty Clout came from the reality of how difficult it can be to market products, especially when forming campaigns and promoting different ones for some time. If you're new to the market, many influencers may not even know you exist yet, but a little push can go a long way.
With Beauty Clout, brands can create campaigns instantly after signing up! Beauty Clout is our newest influencer marketing program for the beauty and fashion industry to connect influencers with a variety of different brands. The transaction model we implemented keeps all parties involved safe, organized, and secured. Also, did we mention that creating an influencer account is entirely free?
There are no hidden fees for brands and businesses to sign-up for the platform (no, seriously), and influencers aren't obligated to have a large social media following. There is also the option for influencers to initiate and submit proposals to brands for campaigns they're interested in working on.
Beauty Clout's system can help monetize the influencer's following with paid campaigns by brands, and Beauty Clout only makes money when the brand campaign is complete, and our influencers get paid first!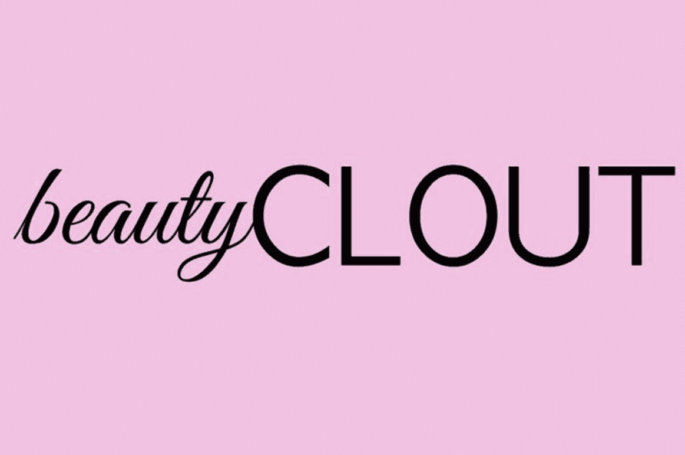 Start Your Hair Brand Today
Now that we have covered all the basics, you are ready to get started on your hair journey for the new year! If you have any questions, you can always contact a representative or visit one of our store locations.
We hope to hear from you soon!